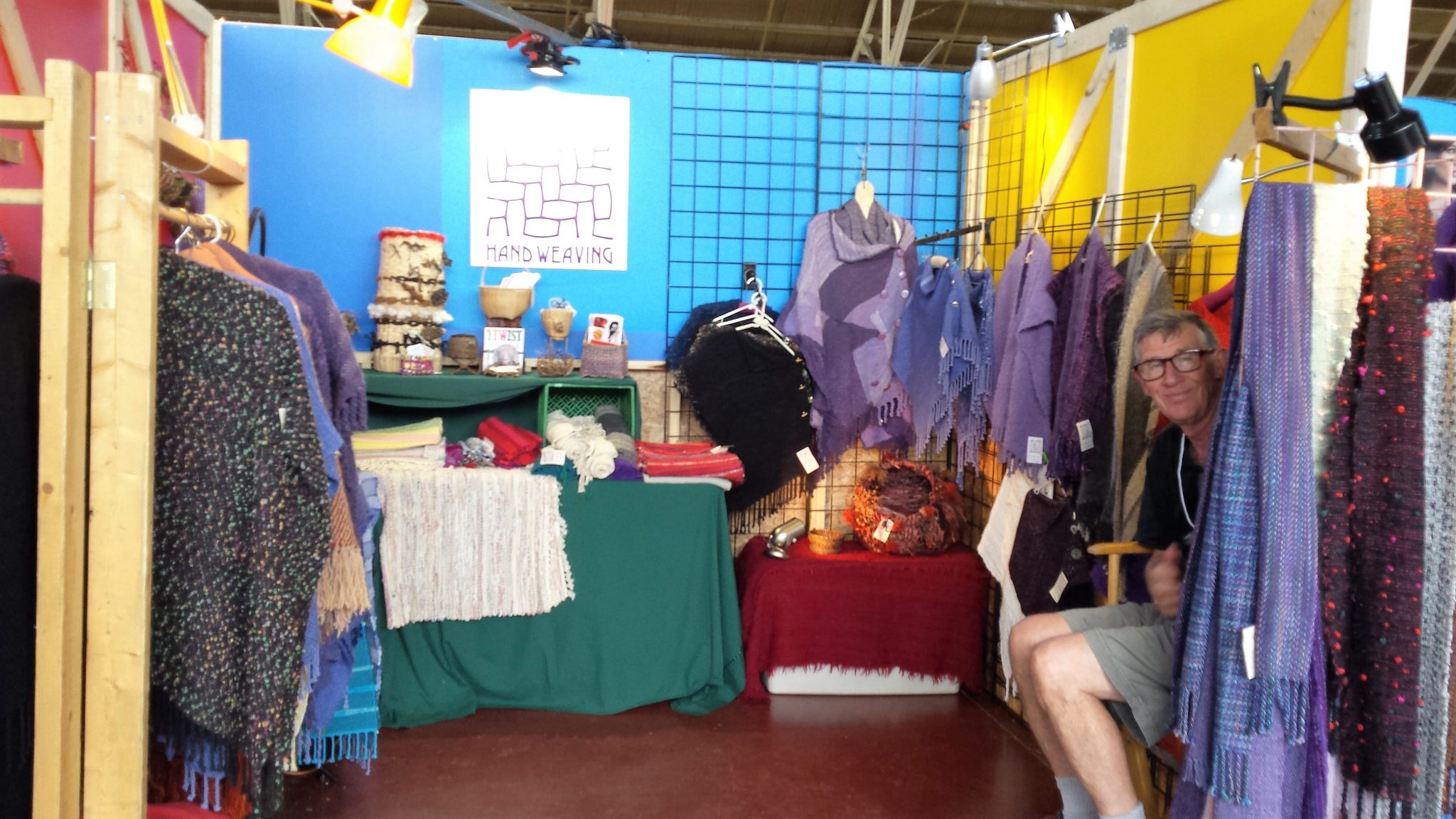 VENUES 2023
Having decided on my festivals for this year, I am excited about meeting up with my friends, fellow artisans, and patrons at these events! I am musing about what to weave. Next, I have to  decide what stock to bring to each show. I agonize over what to pack, especially for a one day small show because I am just not a minimalist. But if you are interested in looking at  any of the items that are in my virtual shop, www.handweaving.ca/shop, please send me a note handweaving@gmail.com and I will be sure to bring that piece along.
First venue of the year is For the Love of Fibre, May 6th, 10 to 4. located  in The Drummond Building in Spencerville, On  This is the second year for this festival,  and the first year in this location, This is a curated show, the exhibitors are by invitation and the quality is very high.
I will also be participating in the extraordinary large and well juried and organized Twist Festival, Whissell Complex, St-Andre-Avellin, Outaouasi Region PQ. Aug.  Fri. Aug. 11 from 11 to 6, Sat. Aug 12 from 9 to 5 and Sun. Aug 13 from 10 to 4. For more information try  info@festivaltwist.org
The Leeds Grenville Fibre Extravaganza in the Municipal Building in Kemptville will be held Sept. 9th, 10 to 4. This will be the first time since Covid ended the festivals for a few years.
Back this year is Fibrefest in Almonte. I will be a vendor in the Almonte Community Centre, 182 Bridge St.,  Sept. 10 and 11. Hours Sat 10-5, Sunday 10-4. Google Fibrefest Almonte for more information.
And also, back this year, The Ottawa Valley Weavers' and Spinners' Guild Sale and Exhibition  at the Glebe Community Centre 175 Third Ave., Ottawa. Hours Sat. 10 to 5 and Sunday 10-4. Dates are Nov. 4 and 5th. More info at www.ovwsg.com/sale/