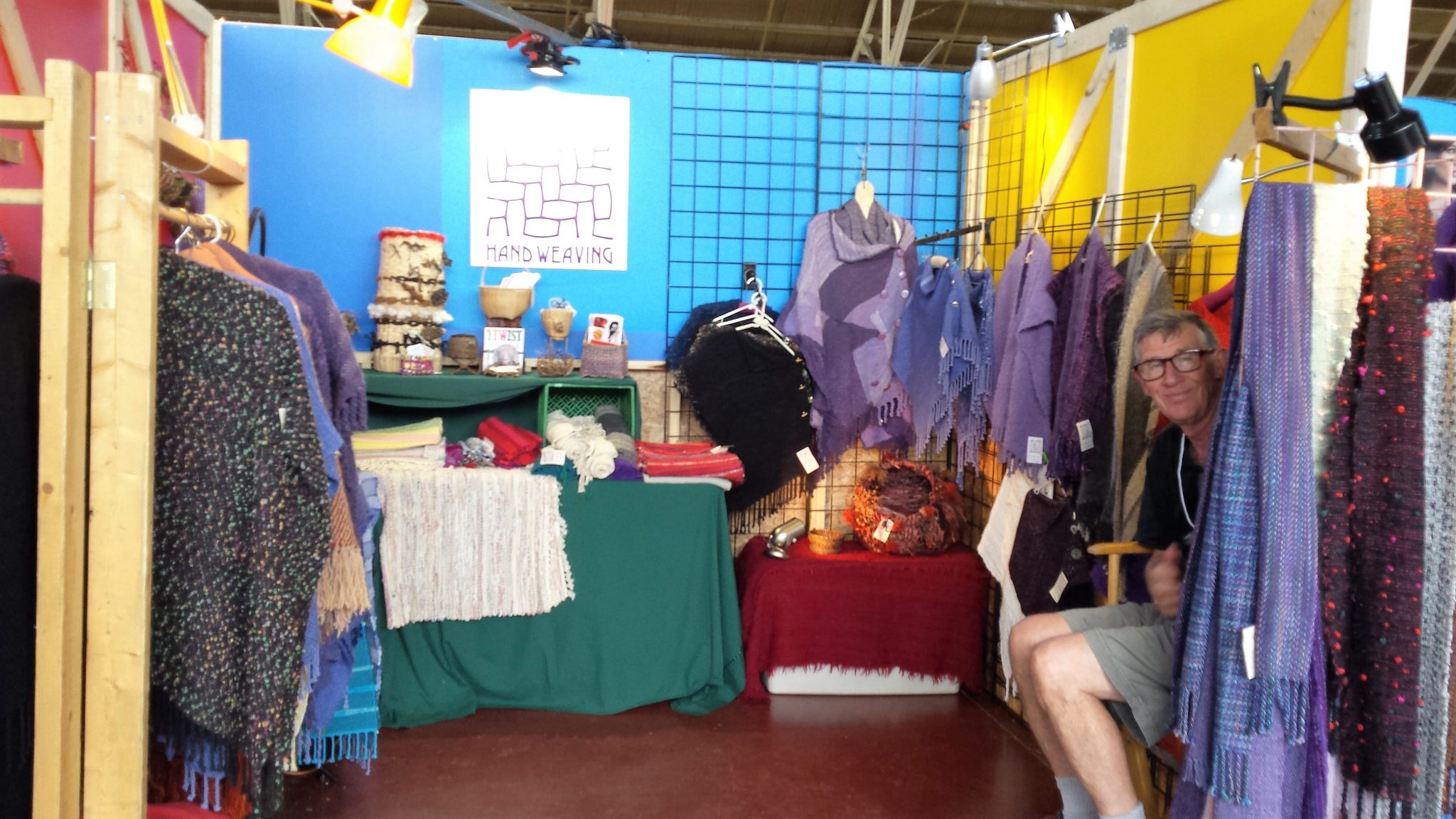 VENUES 20201
One by one my usual venues have been cancelled for this year.
I have signed up for the GARDEN MARKET PARTY which will be held in Winchester. This will be the second year for this event. There will be 20 plus vendors on 6 dates,  June 19th, July 10th, July 24th, Aug. 14th, Sept 11th, and Oct. 9th, from 10-3 each day. Vendors will be set up in the grounds of St. Paul's Presbyterian Church,  517 Main St.,  Winchester (look for my space in the shade)  and also at The Planted Arrow at 535 St. Lawrence St., Winchester. We will be following the guidelines of the EOHU, as per the evolving Corona Virus protocols.
I have not participated in a Craft Show for several years now,  so I am going to have to dig out my tent and canopy and decide what stock to bring. I never know how to pack for a one day small show because I am just not a minimalist. But if you are interested looking at  any of the items that are in my virtual shop, please send me a note www.handweaving.ca and I will be sure to bring that piece along. My prices will be 10% lower than on my website because there will be no postage costs (I had added them into the website prices).
CHRISTMAS MARKET/SHOP CRAWL, Nov. 13th, 2021. Another Winchester Venue, organized by the seemingly indefatigable Kelly from The Planted Arrow.. Aiming for an outdoor pre Christmas event, shutting down Main St., and having vendors both sides of the street from St. Lawrence St. to Louise St. Stay tuned for more info.
I have included a list of my usual shows, hopefully 2022.
Landsdowne Textiles Festival, Lansdowne Community Building, 1 Jessie St., Lansdowne, ON. Sat . June
Twist Festival, Whissell Complex, St-Andre-Avellin, Outaouasi Region PQ. Aug.  2020.  info@festivaltwist.org
Fiberfest, Almonte Ont., Sept.
The  Leeds-Grenville Fibre Extravaganza,  North Grenville Municipal Centre, 285 County Rd. 44, Kemptville, Ont. Sept.
Simply Unique, The Ottawa Valley Weavers' and Spinners' Guild annual Exhibition and Sale,  Nov.  Glebe Community Centre, 175 Third Ave., Ottawa.  For more info, www. ovwsg.com