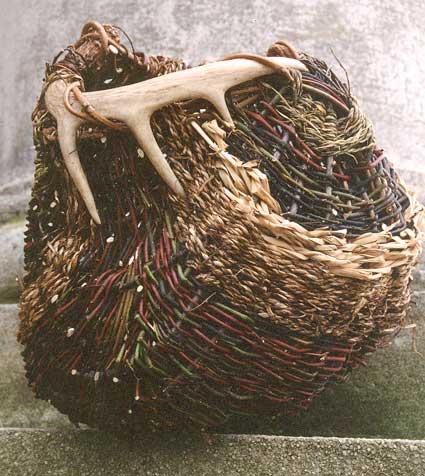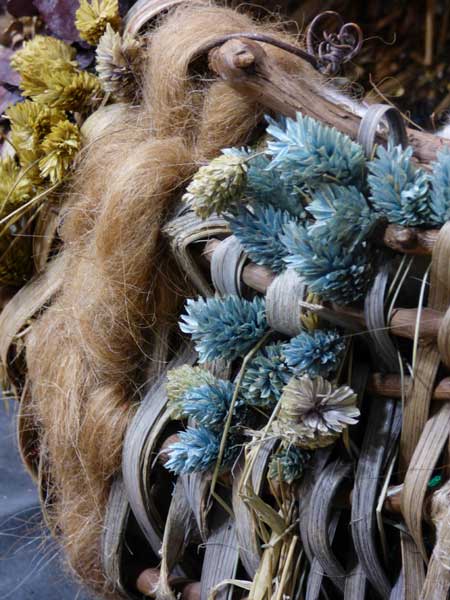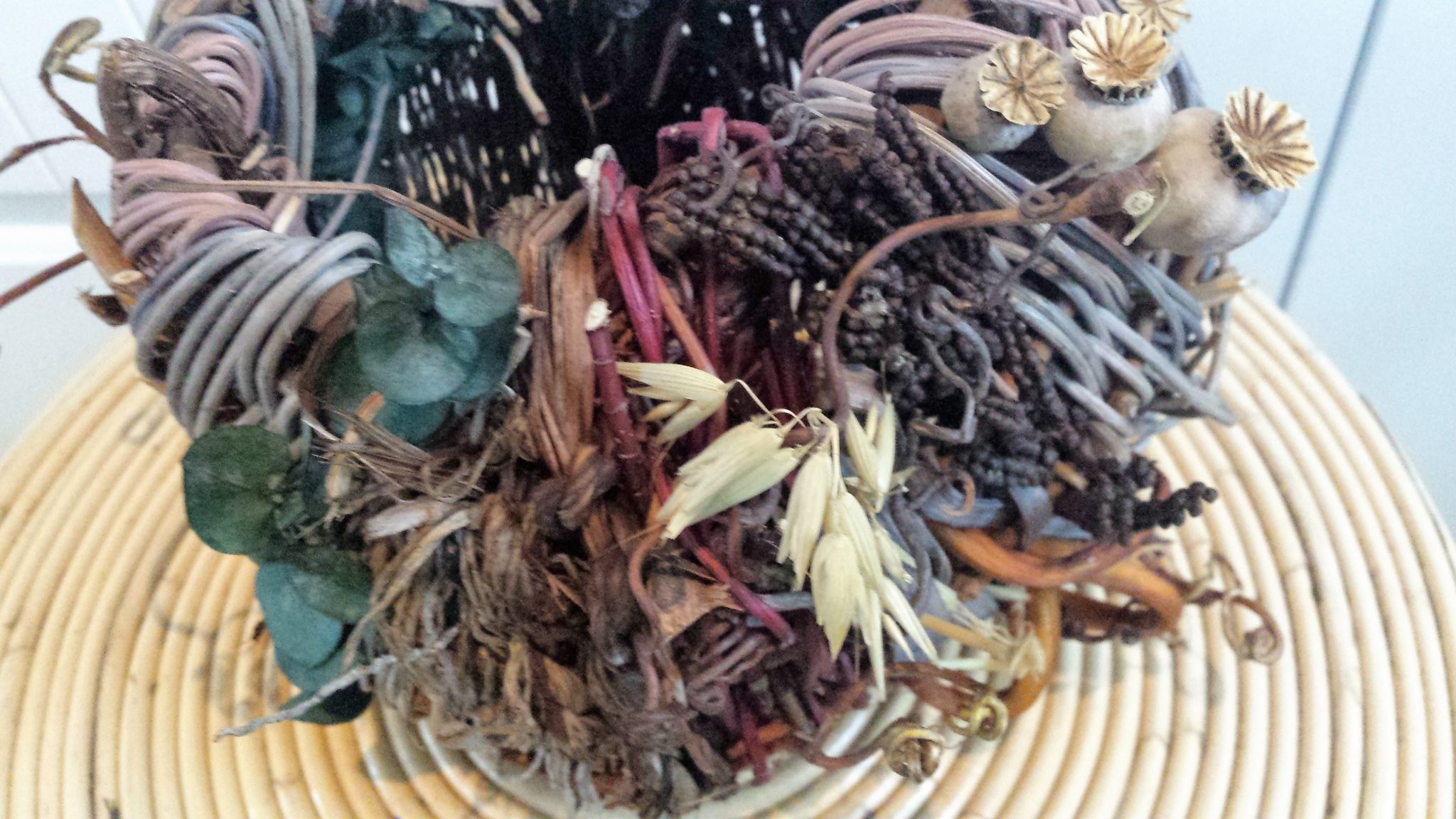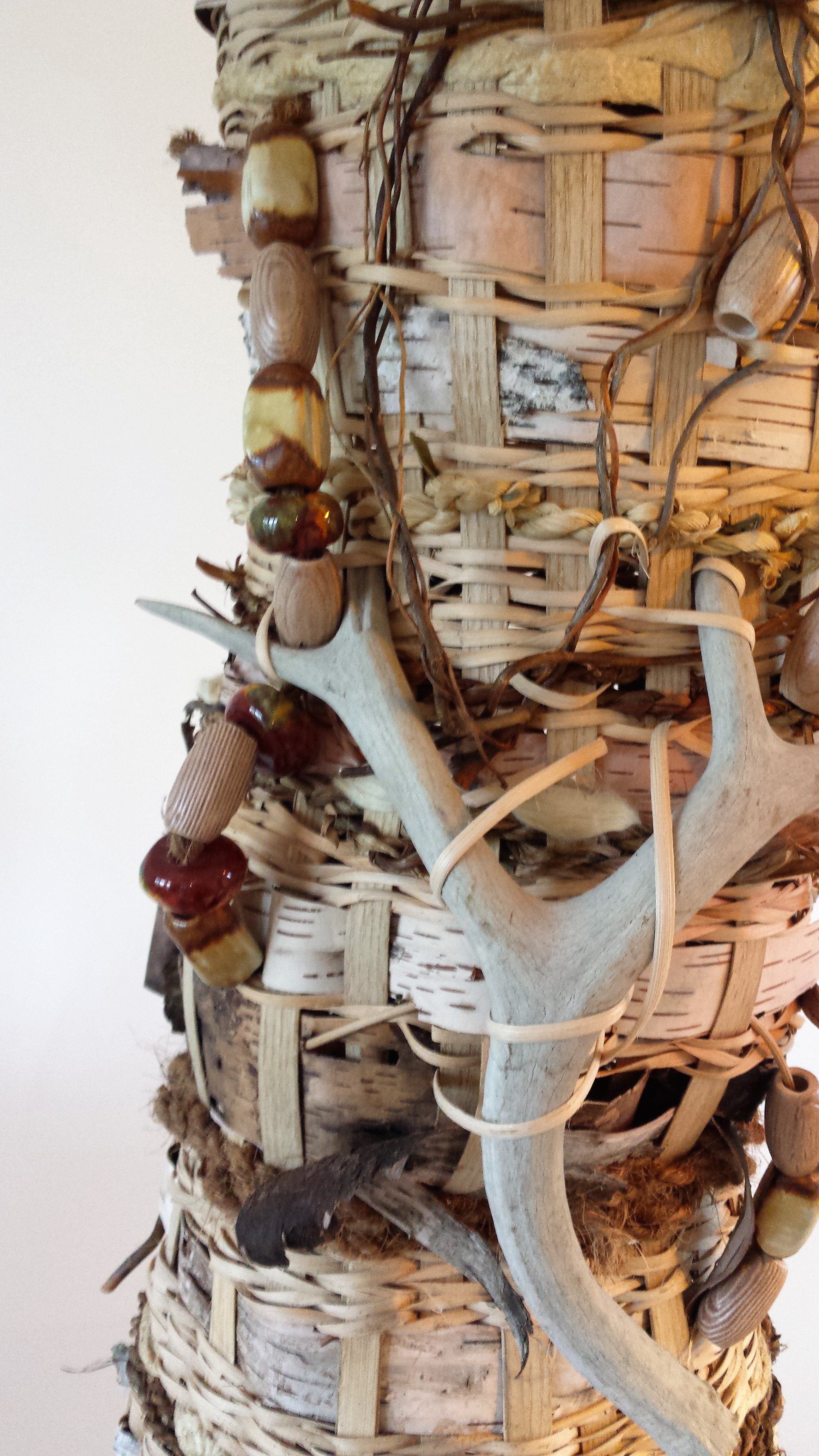 This basket was a commission for a wedding present where the design concept of the wedding was Birch Bark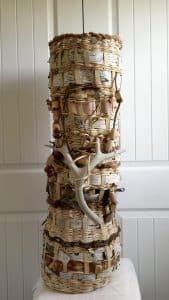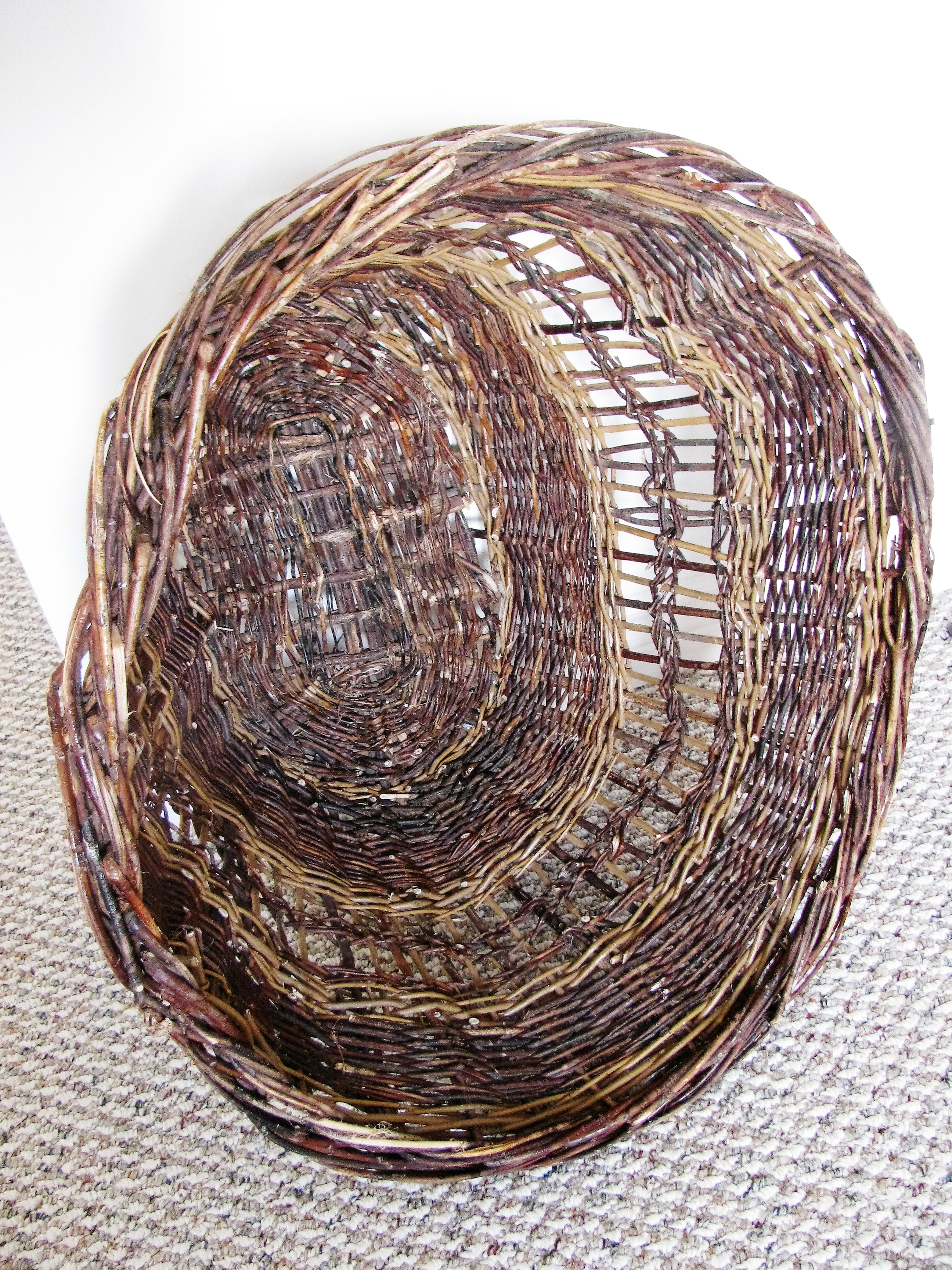 This is another basket woven from Wild Willow that grows so plentifully in Eastern Ontario/Western Quebec. I like the wall handing shapes as the front of the basket can have gorgeous little found objects woven in and "showcased" at eye level.
I especially enjoy weaving coiled baskets. These are part of a series I wove in Alabama from the very long pine needles from the Long Leaf Pine Trees and found objects. The Bowl shaped one reminds me of the way people used to tell fortunes by swirling gorgeous little objects in a bowl.